Premios
The Leclerc Baby adventure started in 2020 with the mission to make parenting easier by creating and designing remarkable and innovative strollers and accessories. Over the past few years, our range of products has earned several distinctions. Our research and development team is constantly experimenting to give life to the smartest solutions for parents and their children. Many tester parents and professionals in the childcare industry have approved our items.


On this page, you can find more information about the awards won by Leclerc Baby.
Most innovative pram category
The 2023 Project Baby awards were a success for Leclerc Baby and its iconic model, the Influencer. Our Influencer swept the board and won two distinctions in two prestigious categories. To start with, the Influencer won bronze in the Most innovative pram category. Innovation is our watchword and we a happy to see that our products are praised by the parents and professionals of the industry.
Best travel pram category
The Influencer was awarded the highest distinction, gold in the Best travel pram category. Traveling with a baby is a challenge and at Leclerc Baby, we aim at developing easy-to-use and hassle-free products for all parents. The Influencer is the perfect traveler partner thanks to its lightweight (only 6.6 kg) and the 1.5s one-hand folding system.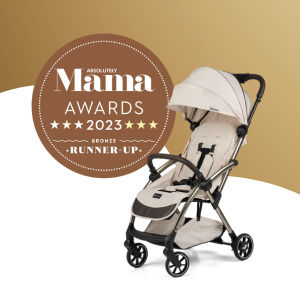 Best compact stroller category
The Influencer Air won its first prize at the 2023 Absolutely Mama Awards! The stroller was awarded bronze in the category of Best Compact Stroller. Only weighing 6.6 kg, the Influencer Air is perfect for long and short travels. At Leclerc Baby, we do our best to develop innovative solutions to make parenting easier and it is always a pleasure to see that parents are satisfied with our products.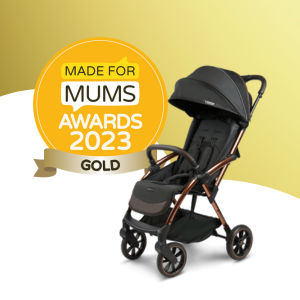 Game-changing product category
To begin with, our big-wheeled stroller model, the Influencer XL, won gold in the Game-changing product category.

Described as "perfect for travel and trips away" by our Made for Mums testers, our Influencer XL is known for its maneuverability thanks to its larger wheels that are made for any kind of environment, from the city streets to the woods. The reinforced suspension brings better stability to the stroller and provides extra comfort and safety for your child.

Another aspect of the stroller underlined by the testers and the jury is its longevity of use, which makes it worth buying. The influencer XL is the embodiment of luxury and utility and has already enthralled many parents so far. Take the example of Amy, a parent tester for Made for Mums, and mom of a 15-month-old baby. She said: "I love the luxurious design, the fact it looks so high-end, has a drinks holder, spacious basket and pockets in the back of the seat. The extendable hood is also great for naps on the go or providing shelter from the sun."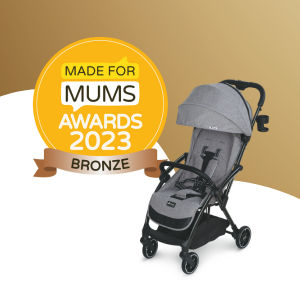 Lightweight pushchair category
The Influencer was awarded bronze in the Lightweight pushchair category. The Influencer is considered one of the best lightweight strollers created so far by Leclerc Baby. It is the result of a combination of Leclerc Baby's signature one-touch folding system and a well-thought-out, sophisticated design that makes parenting easier.

Lois, the parent of a 9-month-old baby, tested the stroller and declared that:

"This stroller is great for rushing around on the go; it is so compact and lightweight, and is easy to push and maneuver. The innovative fold and unfold really was a game-changer for me; I am not the biggest or strongest mum out there, but even I was comfortable holding my baby whilst carrying the stroller or operating the fold. The stroller is really stylish-looking, and I received many compliments on the combination of the khaki fabric against the shiny rose gold frame; it really does look special!"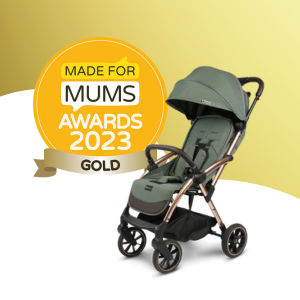 Compact-fold pushchair category
Another gold distinction won by the Influencer XL was in the Compact-fold pushchair (over £300) category. The Made for Mum jury was pleasantly surprised by the high-quality material used for the stroller and wrote in its review:

"Described by one tester as "an absolute joy to use, fold and pick up" this pushchair has an innovative folding mechanism that can be activated with just one hand, leaving you free to hold your baby in your other arm. It also features slightly larger wheels than its sister compact, the Influencer, to help tackle a wider range of terrains. Our testers were really impressed by the wheels and steering, with one commenting, "This buggy has made light work of all different surfaces we have pushed it on, it is the smoothest buggy we have used and easy to get over curbs and push one handed." Our judges praised the adjustable calf support, impressive recline, and smooth fabric".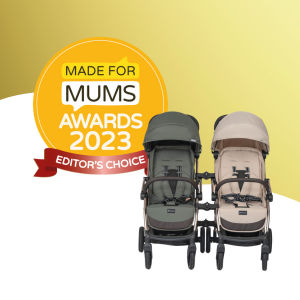 Editor's Choice Award for double buggy
To conclude this review of the Made for Mums 2023 awards, here is the last but not least awarded Leclerc Baby item: the Duo/Twin connector. The Duo connector system developed by Leclerc Baby was awarded gold in the Editor's Choice Award for the double buggy category. The Duo Connect is one of the latest innovations developed by Leclerc Baby that turns two strollers into a twin or a duo stroller. Let's discover the jury's opinion about the product and why it is a winner according to its members.

On the Made for Mums' website, they wrote: "While we love a product with mass appeal, we also love one that fulfils a very specific purpose, and the more we played around with the Leclerc Baby Duo Connector and a pair of Leclerc Baby Influencer strollers, the more we began to imagine situations when it would be really useful. This handy set of 3 connectors turns the 2 single pushchairs into a double buggy: one which can be unclipped in a matter of seconds. This makes it a great option for families with young children of different ages, particularly if there are complicated pick-up and drop-off procedures for school, childcare and other activities."
If you want to read further information and opinions from test parents, do not hesitate to visit
Made for Mums' website


Making parenting easier is our motto, and at Leclerc Baby, we aim to provide parents with top-notch products for them and their babies to follow them in all of their adventures.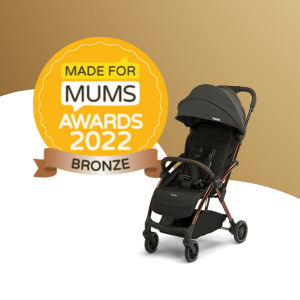 Lightweight pushchairs category
Why is it a winner? A favorite among influencers, this Leclerc Baby stroller has a sumptuous, eye-catching design and folds up compactly with the seat on. You can also purchase an additional bassinet, making it suitable to use daily from birth to almost 5 years old. It is light to push and easy to carry when folded, weighing 6.6kg. Our testers described the stroller as simple to use, luxe and sleek, and a stroller you would be proud to post on your social media pages. The stroller also comes with the handy addition of a travel bag to protect the frame when traveling.

In the words of MFM Reviews & Consumer Editor Christy, who tested this with their 18-month-old and 2-year-old older children: "It's lovely to push and steer and glides round corners when used on pavements. Even on the school run, with one child holding onto the buggy and me pushing single-handedly and holding the other child's hand, it is easy to maneuver and push up high curbs."

Besides, the folding system is easy to use and operates with just one pushing button. Parent tester Laura, who tested the Influencer with their 3-month-old in the bassinet, described it as light and really sleek, adding, "The buggy is really easy to steer and takes little effort to maneuver."
Seeing that testers and the jury were convinced by our MF plus stroller is a massive victory for Leclerc Baby and encourages us to continue developing innovative solutions for all parents and their babies.