Traveling with Leclercbaby




A 3-in-1 solution for traveling

The Leclercbaby strollers are the ideal travel companion for you and your little one. Whether you're taking a short trip in the city or going on a longer vacation, our strollers come equipped with functional and stylish accessories to make your baby's stroller experience complete. Suitable for newborns and older children, our strollers are designed to support you and your baby at every stage of their growth.
Discover our stroller range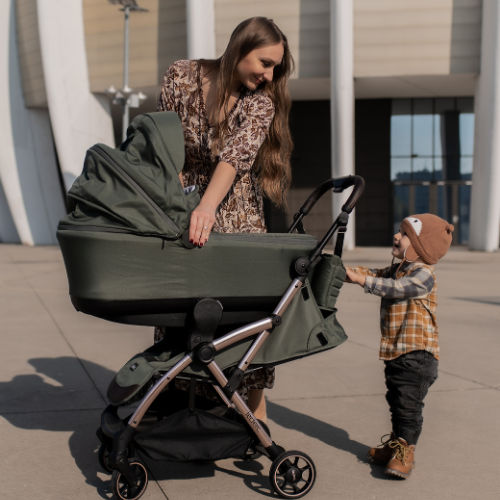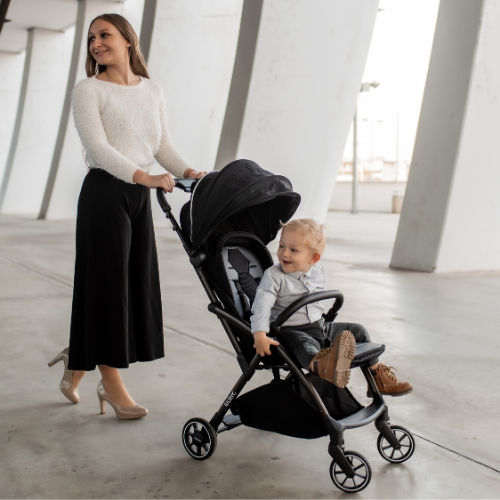 Reasons to pick a Leclercbaby stroller for your exciting journeys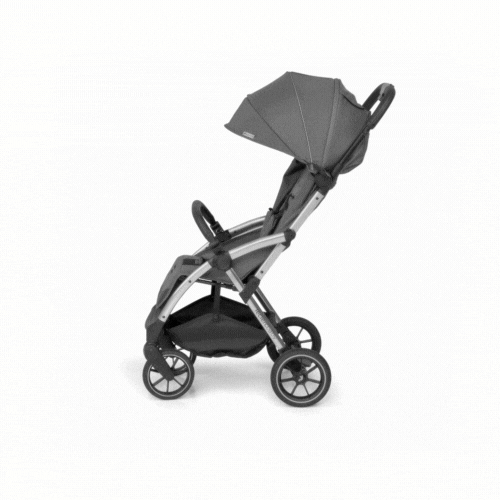 An automatic one-hand folding system
Leclercbaby strollers come equipped with an automatic one-hand folding system that makes traveling with your little one a breeze. With just a push of a button on the push bar, the strollers can be fully folded in just 1.5 seconds. This hassle-free folding system offers complete freedom to parents to enjoy their trips without worrying about the hassle of packing and unpacking their stroller. The folding system is designed to be simple and user-friendly, allowing parents to focus on their trip rather than the equipment.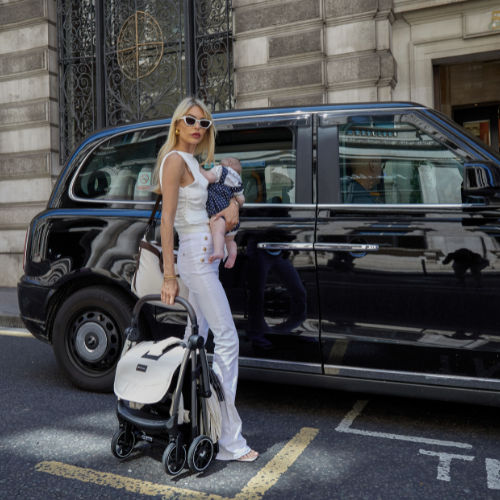 Lightweight and comfort
At Leclercbaby, we offer you a range of lightweight and compact strollers that weigh between 6.6 kg to 8.2 kg (for the Influencer XL model), providing you with the ultimate convenience. You can effortlessly fit them into car trunks or overhead compartments. Our main objective is to develop products that combine practicality and comfort for your little one. Therefore, our strollers are equipped with an adjustable legrest, a versatile 3-position backrest, and plush seat padding. Meanwhile, your baby relaxes in its stroller, you can stay organized on the go with the spacious shopping basket and convenient additional pockets.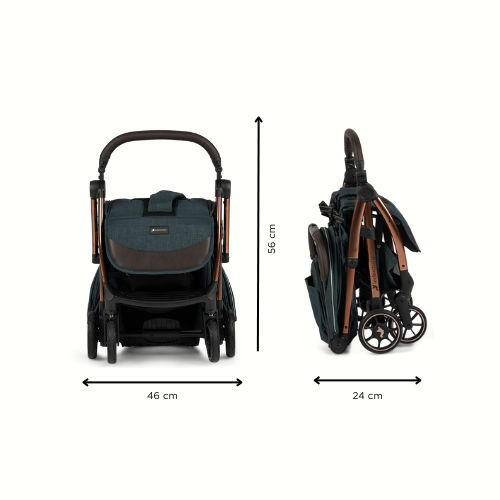 Cabin-friendly strollers
All of the Leclerc Baby strollers were designed to meet the International Air Transport Association's (IATA) dimension regulations, making them cabin-friendly. However, remember to check with your airline before traveling for confirmation, as it may differ based on the carrier's policy. If you have an Influencer XL, you could remove the wheels from the frame to make it even more compact.
The must-have accessories if you travel with a newborn
Because traveling with a newborn requires thorough organization, at Leclercbaby we conceived easy-to-use and hassle-free accessories to facilitate your travels with your baby. These accessories combine functionality and design so you can offer your baby the best stroller experience in comfort and style. Here is our selection of accessories: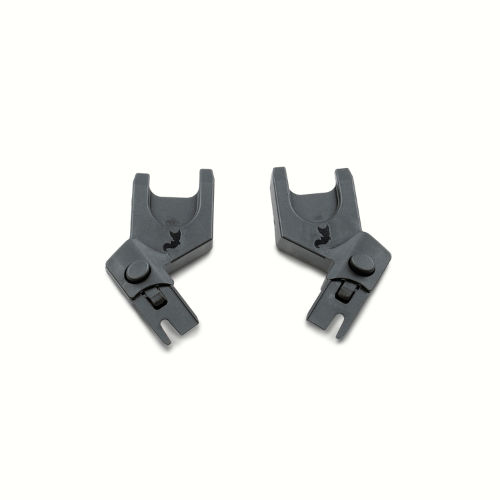 Car seat adapters
Make travel easier with Leclerc Baby's Car Seat adapters, available for purchase on our website. These adapters are a game-changer when it comes to transferring your baby seamlessly from the car to the stroller. Simply visit our product description page to find compatible car seats and make your journey smoother than ever before. Don't miss out on this essential accessory for hassle-free outings with your little one. Get yours today!


Shop now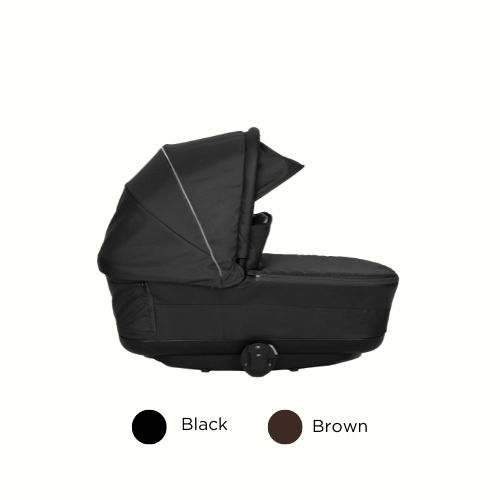 Luxury Bassinet
The Luxury Bassinet is the perfect accessory for parents with a newborn. It can be safely transferred to your Leclercbaby stroller with the adapters included. The extra ventilation meshes provided keep your baby comfortable, while the adjustable backrest ensures a comfy ride. Available in black and brown, its refined design complements any Leclercbaby stroller.



Shop now
Luxury Changing Bag
A changing bag that you can carry everywhere in style. The Luxury Changing Bags are a go-to accessories for parents. Fashionable and functional, the Leclercbaby changing bags can be used as a changing bag or a handbag for your outings. Equipped with large pockets you can carry all your baby's essentials and yours. Available in two different materials (fabric or faux leather) and a wide range of colors, the choice is yours!


Shop now
Easy-peasy traveling with a toddler
As a parent, you want to transport your toddler in a comfortable, robust, and long-lasting stroller to help them discover the world around them. At Leclercbaby, we understand this and offer a range of strollers that are perfect for your child's needs. In addition to our strollers, we created a variety of accessories that you can carry around to provide your toddler with extra comfort year-round, no matter the circumstances. Discover a snippet of our accessories below!
A versatile stroller for each lifestyle
Traveling with your baby has never been easier than with Leclercbaby strollers. These strollers are designed to cater to all your travel needs with your little one, making them the perfect travel companion. Their versatility offers you the possibility to travel anywhere with your baby, whether you are taking a short trip in the city or going on a longer vacation. To find more information about our accessories click here!