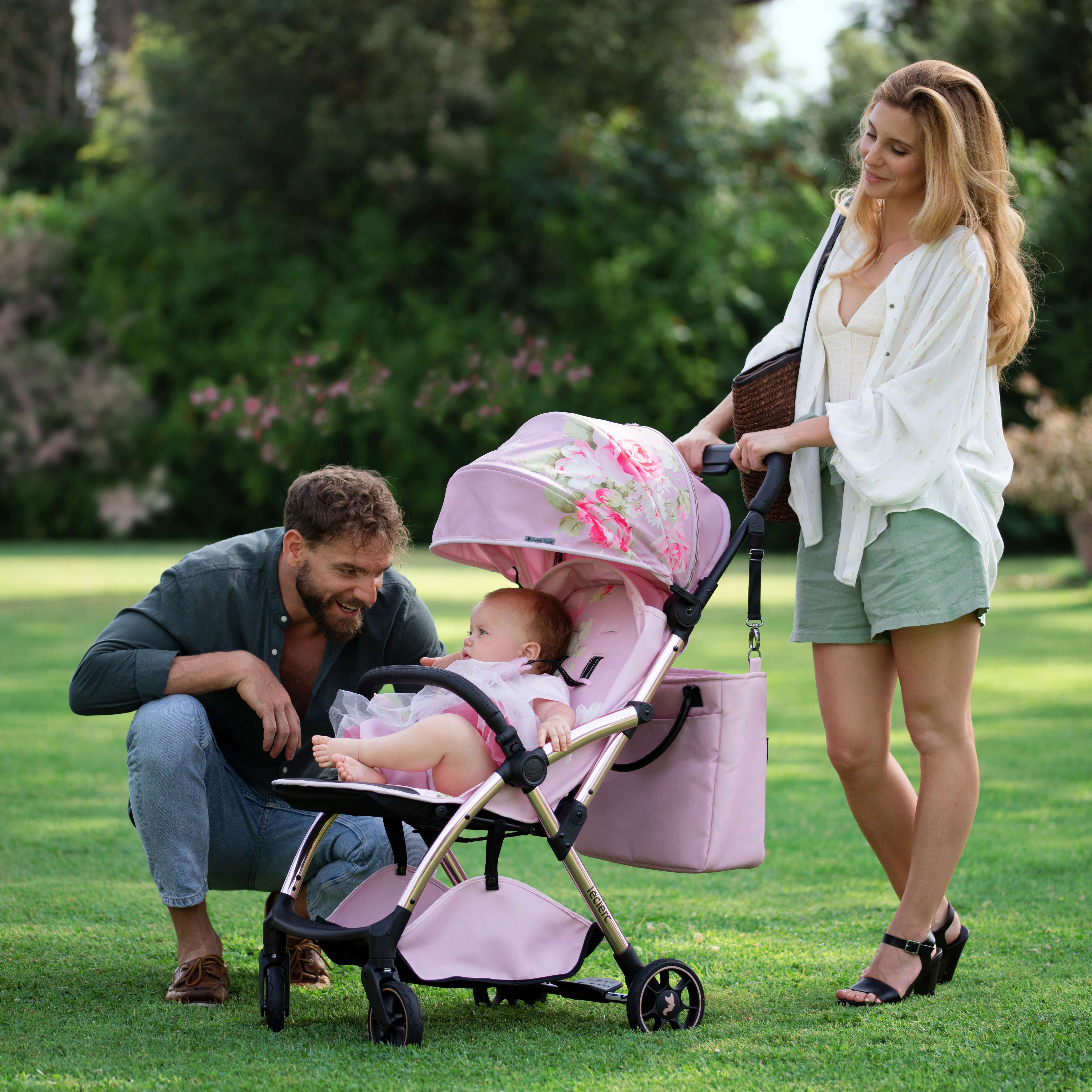 Experience the floral love story!
The Leclercbaby by Monnalisa collection is a fashion statement that combines the best comfort, functionality, and eye-catching design. Stunning fabrics, glossy champaign, brown, and rose gold frames, bold design, fitting your lifestyle.
The Leclercbaby by Monnalisa collection comes with a stunning combination of floral prints, high-end materials, and an extremely easy folding system.
The Leclercbaby by Monnalisa stroller is available in three colors: antique pink, birch, and black, with a pink gold frame complementing the brand's iconic floral pattern.
The Leclercbaby by Monnalisa collection includes matching accessories that combine beauty and convenience and make parenting easier.
2-year warranty & 24/7 customer service.
Shop now
Leclercbaby's style is unmistakable, its frame and finish catching anyone's eye. The collaboration with Monnalisa goes to add a romantic touch to a stroller that marries style with extreme practicality. The floral pattern, rose gold frame, bag, and matching sleeping bag immediately won me over. - Ilaria di Viao.

Leclercbaby by Monnalisa stroller series
---

Leclercbaby by Monnalisa Benefits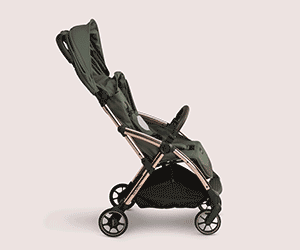 One-touch auto-folding stroller system
Why would you struggle with a complex and heavy traditional stroller? The Leclercbaby strollers are super easy to use and are folded and unfolded with one hand. So you can multitask, holding your baby in one arm while getting the stroller ready with the other.

With one touch from you, the stroller automatically folds with help from gravity. There are no fragile springs or air pressure used, so the system is strong and durable and of course, it's in our warranty.
Find out yourself
---
Leclercbaby by Monnalisa stroller specifications
Weight: 6,6 kg
Max. weight seat: 22 kg
Max. weight shopping basket: 3 kg
Height unfolded: 101,5 cm
Depth unfolded: 61 cm
Width unfolded: 47 cm
Height folded: 56 cm
Depth folded: 24 cm
Width folded: 47 cm
Frame material: Aluminum powder coat
Available colors: Antique pink, birch, and deep black
Shop now
---
What's in the box?
Leclerc Baby by Monnalisa stroller including sun canopy (UPF50+)
Bumper bar
Travelbag
Accessories to customize your stroller
Get the most out of your stroller with color-coordinated accessories and more!