Teamwork makes the dream work!

At Leclercbaby, our mission is "Making parenting easier", so we aim to offer all parents and young children life-ease products to support them in each adventure they undertake. Each parent and child deserves to use top-quality products to grow up and discover the world in good conditions, and we know, unfortunately, that is not the case for everyone.

That is why we decided to start working on this responsibility by collaborating with the Dutch sustainable brand Return to Sender, which helps skilled creators in getting better opportunities to share their creations and earn a good living from them.
2022-2023: Donation collaboration with Return to Sender
As an international brand, Leclercbaby strives to create and improve smart solutions for parents. Solutions for parents in which ease of use and safety are key. As stated above, we do not want to ignore our social responsibility, and we believe that some of these products should also be available to people who desperately need them but cannot afford them without assistance.

As a means of assisting in this situation, Leclercbaby has made a collection available for families in need, through the "Buy a Stroller, Give a Stroller" initiative. For every stroller sold worldwide during the campaign period of December 2022 to January 2023, Leclercbaby donated a stroller.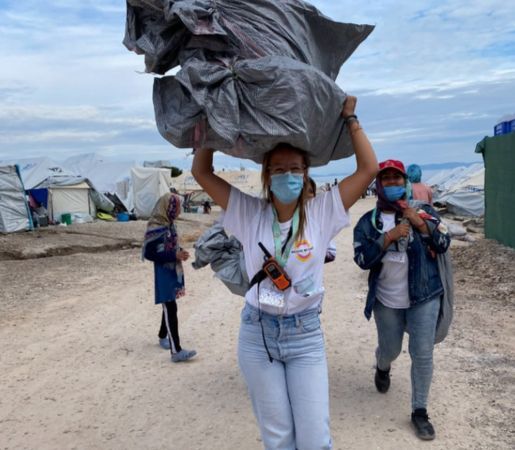 Strollers, bassinets, and accessories for refugee families in Greece
In April 2023, Leclercbaby organized a product distribution for people in need. Return to Sender put us in touch with the Dutch nonprofit Because We Carry, which helped us by coordinating the distribution. Together with Because We Carry, Leclercbaby was able to assist hundreds of families in Greek refugee camps.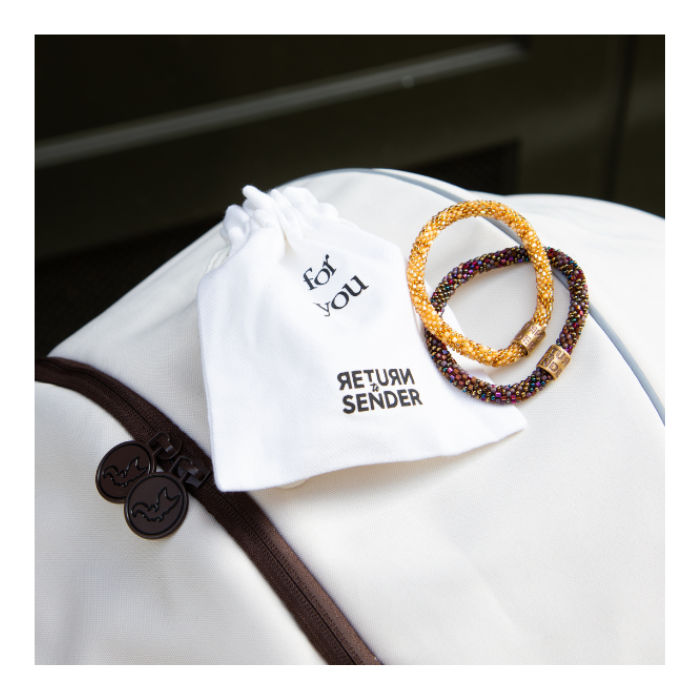 International Mother's Day 2023
We worked hand-in-hand with Return to Sender for another initiative. We celebrated International Mother's Day with a campaign expressing gratitude to mothers all over the world. During the two-week promotion, everyone who purchased a stroller on our website or through our retail partners received a set of two handmade bracelets. The beautiful bracelets were created by the talented and empowering Nepalese mothers who work with Return to Sender. Those bracelets mean a lot to Leclercbaby since their creators are mothers who want to provide their children with the greatest life possible by earning money for them and sending them to school so they can have better prospects.

Working with Return to Sender and Because we Carry has proven to be a very wise choice because of their mission to assist families in need. On the one hand, Return to Sender establishes independent sources of income or livelihoods for these creative women, and on the other hand, Because we Carry supports moms on the run. This partnership allowed Leclercbaby to support women across Nepal and Greece.
Origin of Return to Sender
Return to Sender is a Dutch sustainable brand created by Katja Schuurman in 2006 to provide jobs for women in the world's poorest regions. Their top priority is to pay a living wage based on fair trade. This enables the women we work with, as well as their families and, in some cases, the entire community, to break free from the cycle of poverty. 
Discover more about Return to Sender
Origin of Because We Carry
Steffi de Pous started the NGO Because We Carry during the 2015 refugee crisis. They offer both short-term and long-term help to mothers and children on the run. The work they do is incredibly important to the refugee families in Greece. You can learn more about giving to Because We Carry by clicking on the link below.
Discover more about Because We Carry
Here are some pictures of our collaboration in Nepal and South Africa.