- A quote which we believe in strongly within our company. Parenting brings enough challenges, and we are here to help you conquer them all. Our products are there to make parenting easier so you can do things your way!
Shop now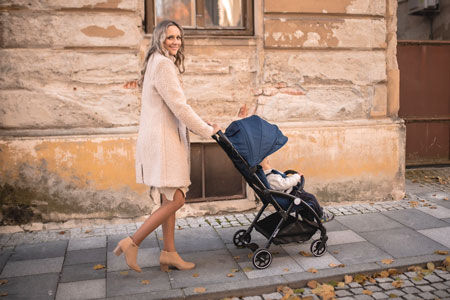 Travel & Everyday life
All Leclerc Baby pushchairs include our award-winning elements of comfort, light-weight, and compactness. The pushchair fits in most overhead airplane compartments and in every car, which makes it the perfect travel pushchair. The soft seat padding and multi-position backrest with easy one-hand adjustment, and footrest make the ideal travel pushchair also a perfect companion for everyday activities with your baby.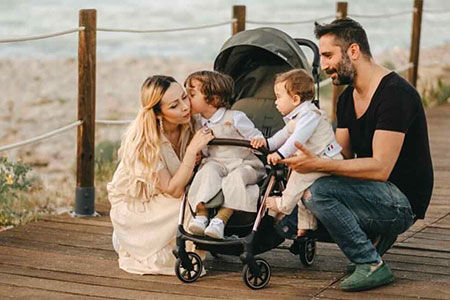 Easy to use & Stunning design
When opening your box it's not only easy on the eyes, but also on the (mom) brain. With just a few clicks the wheels are attached and you are ready to start your adventure! The large brake, magnetic buckle, adjustable footrest make the pushchairs so convenient to use. Leclerc Baby pushchairs are so simple to use but very sophisticated in design. Whether you like clean design, eye-catching color blocking, or luxurious and elegant fabrics, Leclerc Baby has the perfect pushchair for you.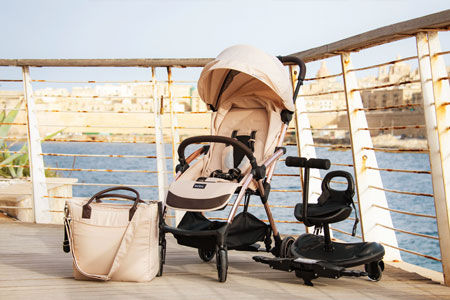 Multifunctional pushchairs accessories
With the many available Leclerc Baby pushchair accessories, the pushchairs are super versatile. Attach your wheeled board and your toddler can ride along. Attach the cupholder and your or your baby's drink make your stroll more enjoyable. Attach your car seat with our adapters and quickly move your baby in the car seat from your car to your Leclerc Baby pushchair without having to wake them up.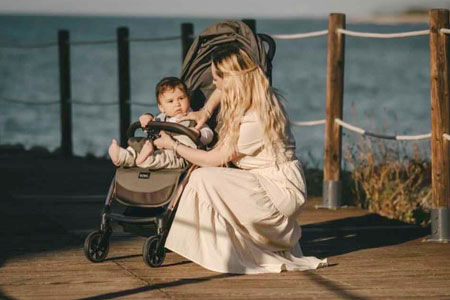 Product safety
All Leclerc Baby products have been produced and tested according to the highest quality and safety standards to ensure maximum quality and product safety. Our Leclerc Baby pushchairs include a 24-month warranty to guarantee customer satisfaction.
A pushchair for every lifestyle
Every person is unique, and this is something we value at Leclerc Baby. With our stroller collections, we focus on different lifestyles to personalize a match for everyone. Let's quickly introduce you to our models:
Influencer


Stand out in the crowd...
With chocolate and rose-colored accents, the Leclerc Baby Influencer series is the trendsetter in the market. It's a combination of stunning colors and beautiful materials combined with our super comfortable auto-folding mechanism. The Influencer series offers you four brand new trendy colors.
Discover the Influencer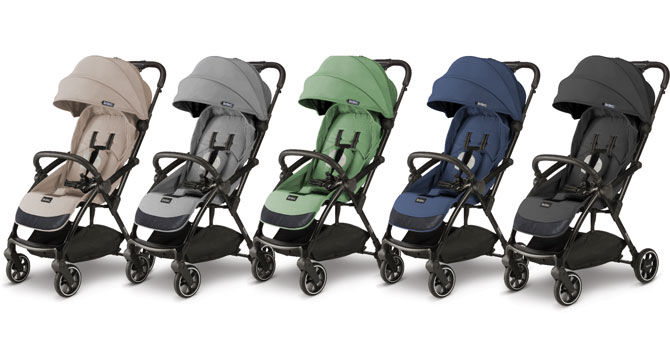 MF Plus


Just one touch is all it takes...
The Leclerc Baby MF Plus pushchairs are developed for parents who expect comfort, design and functionality. The size and 6,6 kgs. weight of the pushchair allows this to be a product for parents with a 'city lifestyle' for who size and weight play a more important role in their daily life.
Discover the MF Plus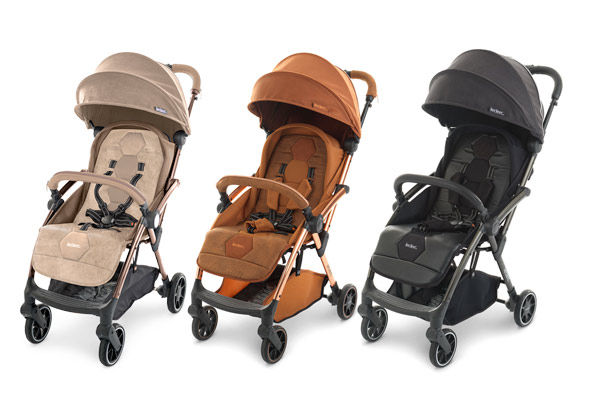 Hexagon


Love at first site...
The brand new Leclerc Baby Hexagon collection is designed by the famous designer Christian Lagerwaard. The Hexagon collection is the top-line of MF strollers produced according to the highest quality standards and is extremely comfortable for your child. The rich combination of luxury perforated leatherette and suedine makes these strollers real eye-catchers.
Discover the Hexagon