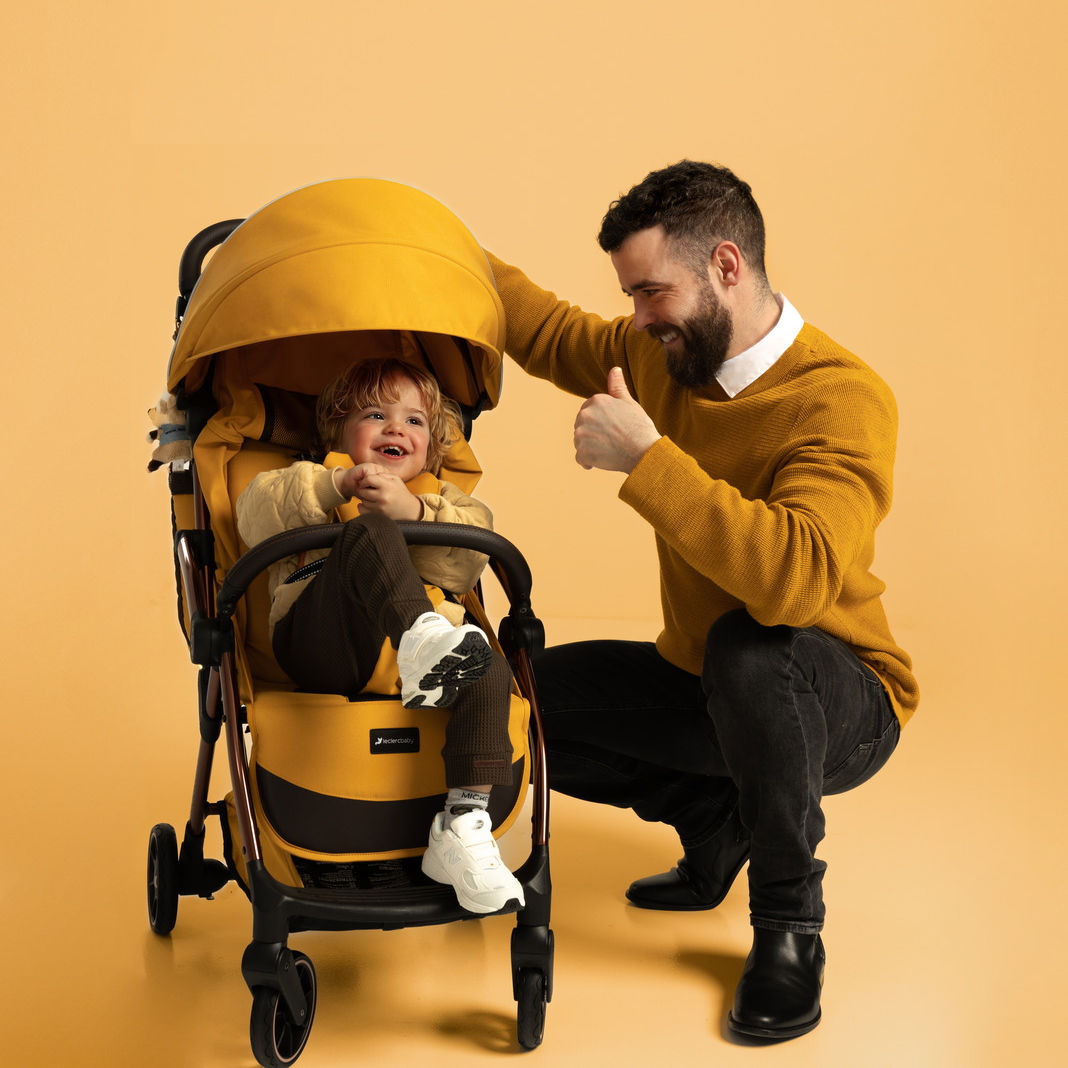 Take off and explore!
The Influencer Air stroller is jazzy & trendy with its popping colors.
It's lightweight and airy thanks to the newly added ventilation mesh in the back that keeps your child cool, and the pocket keeps your phone, keys, or pacifier close at hand.
Matching essential stroller accessories in all amazing colors and cool designs: organizer, Luxury Changing bag, and Teddy footmuff.
2-year warranty & 24/7 customer service.
Shop now
I was completely awestruck with the jazzy and trendy design of Influencer Air stroller. With its poping color, extra ventilating mesh and auto-folding mechanism, it definitely makes parenting easier - Tester Rob, father of 1 month old and 2 year old.

Influencer Air stroller series
---
Influencer Air Accessories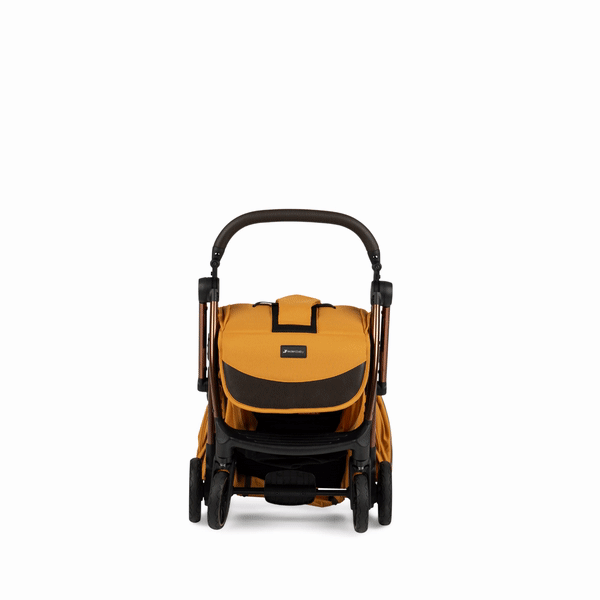 One touch auto-folding stroller system
Why would you struggle with a complex and heavy traditional stroller? The Leclerc Baby strollers are super easy to use and are folded and unfolded with one hand. So you can multitask, holding your baby in one arm while getting the stroller ready with the other.

With one touch from you, the stroller automatically folds with help from gravity. There are no fragile springs or air pressure used, so the system is strong and durable and of course it's in our warranty.
Find out yourself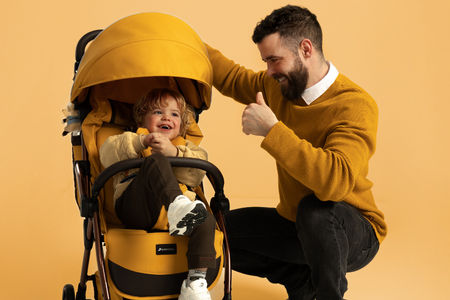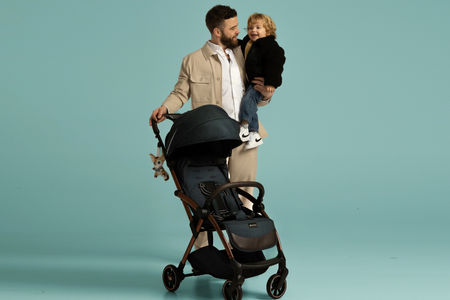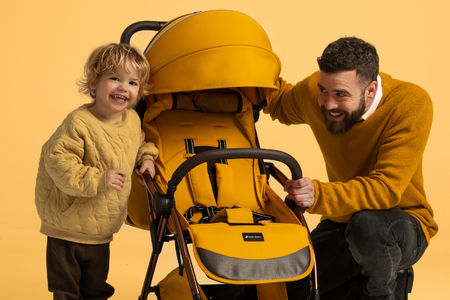 ---
Influencer stroller specifications
Weight: 6,6 kg
Max. weight seat: 22 kg
Max. weight shopping basket: 3 kg
Height unfolded: 101,5 cm
Depth unfolded: 61 cm
Width unfolded: 47 cm
Height folded: 56 cm
Depth folded: 24 cm
Width folded: 47 cm
Frame material:Glossy Coating
Available colors: Golden Mustard, Denim Blue, Cloudy Cream, Violet Grey, and Piano Black
Shop now
---
What's in the box?
Influencer Air stroller including sun canopy (SPF 50+)
Bumper bar
Travel bag